Les Inrockuptibles: Janvier 1998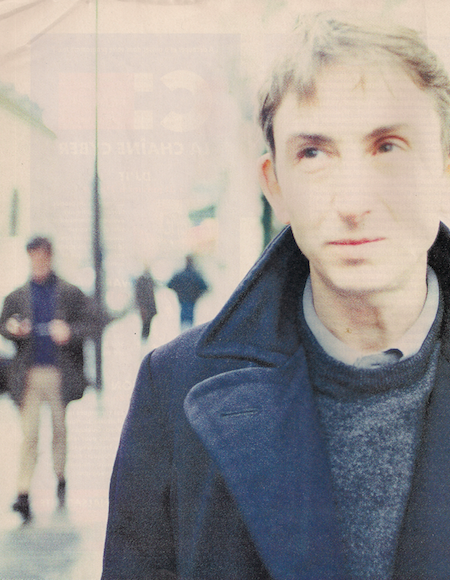 Avec Talk Talk, Mark Hollis traîna longtemps le boulet d'une jeunesse pop frivole et nunuche. Désormais en solo après sept années d'absence, il revient avec un premier album, Mark Hollis, à la beauté et aux silences assourdissants.
C'est beau, un type qui a signé la paix avec ses nerfs, paraphé un armistice sans déshonneur, sans fermer les yeux. C'est apaisant comme une aube de printemps, un type comme ça, allégé, dégagé de ce angoisses mesquines qui, ailleurs, gangrènent et grignotent la petite vie des homes. C'est rare et rafraîchissant, un musicien, après sept ans des silence, ne soupçonne même pas qu'on ait pu l'attende au tournant. Mieux; un musicien qui, d'un pas serein, sort de sa retraite sans imaginer un seul instant qu'il puisse y avoir là un tournant – et des embûches, risques de verglas, dérapages potentiels.
Mark Hollis est étonnant de simplicité et de bonhomie lorsqu'on lui apprend que des congénères aussi estimables que Divine Comedy ou Labradford, pour n'en citer que deux, ont épié son album comme d'autres guettent en tremblant le prochain atterrissage du Messie sur la Terre. Les noms de ses fervents admirateurs ne semblent pas lui évoquer grand-chose: "J'ignorais que tous ces gens avaient adoré Laughing Stock, qu'ils espéraient que je redonne plus vite signe de vie. Et vous êtes sûrement mieux placé que moi pour mesurer l'influence qu'a eue le travail de Talk Talk…Vous savez, je ne lis pas la presse musicale. J'ai bien quelques amis musiciens, mais...Enfin, je suis flatté, très heureux, d'apprendre tout ça"
Modeste sans afféterie, Hollis accueille les compliments avec un politesse exquise et une absence quasi totale d'excitation. C'est n'est pas pour récolter des tonnes d'éloges ou pour moissonner des champs de gloire qu'il est ressorti de sa tanière. Probable que l'accueil enthousiaste qui lui sera réservé ici ou là lui ricochera un peu sur le paletot. Surtout ne pas s'en offusquer, ne pas crier à l'ingratitude. Simplement, tout cela est loin du Cœur même de la musique, de cette région où Hollis, il y a quelques années, s'est efforcé de s'aménager un coin d'existence, à l'écart des courants de mode et des agitations de l'industrie musicale. Chez lui, le besoin maladif de reconnaissance, la course aux médailles en métal ou en chocolat, le souci de chiader son image sont autant de bêtises depuis longtemps parties en fumée, évaporées dans ce qui restera l'une des plus passionnantes métamorphoses et libérations musicales de ces dernières années.
En un peu plus de quinze ans, Hollis a réalisé un tour de passe-passe peu fréquent: se rendre à la fois essentiel et invisible. Ce que quelques commentateurs amis de poètes auront résumé par 'suicide commercial'. Manière comme une autre, après tout, d'analyser l'atypique cheminement de Talk Talk. Ou comment, en moins de dix ans, un popband propre se sera associé benoîtement à la rumeur du monde (The Party's Over 1982) fondu dans le grand concert des vanités (It's My Life 1984) pour finalement s'en retirer progressivement (The Colour of Spring 1986), se jeter tout seul de l'établissement (Spirit of Eden 1988), se mettre définitivement hors compétition (Laughing Stock 1991) et finir en beauté, grillé, inclassable et ineffaçable. Cette marche en avant vers la plus irréductible des singularités, Mark Hollis en aura été le principal artison. Cet homme n'est ni un inconscient nu un ahuri tombé de la lune, encore moins un moine fou. Juste un chanteur-compositeur d'une calme lucidité, découvrant au fils des années qu'on gagne beaucoup a pratiquer des soustractions et a désapprendre certains certitudes.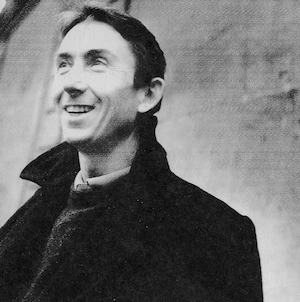 Si l'on excepte le cas de Scott Walker – voire de Leonard Cohen ou de Robert Wyatt – il est rare que le besoin d'oubli, la quête de vide et la compagnie du silence nourrissent ainsi un homme, enrichissent autant son histoire, élargissent sa vision. Le résultant, c'est qu'aujourd'hui Mark Hollis, ce solitaire qui semblait ne plus y être pour personne, signe plus que jamais sous son nom une musique qu'aucune autre n'égale. L'Affaire, on s'en souvient, sera pourtant partie sous de bien pauvres auspices. Pas chanceux, Mark Hollis, Lee Harris (batterie) et Paul Webb (basse) créent Talk Talk à l'aube des années 80 : on est alors en train de ranger définitivement le joyeux foutoir des deux décennies précédentes et d'enterrer les derniers ossements punk.
L'époque, gonflée, se proclame sans rire new-wave. Le rock anglais, qui semble partagé entre deux épineux choix esthétiques - se peindre l'âme en noir ou se teindre les cheveux en blond – tient autant du caisson réfrigèrent que du salon de coiffure. Sur leurs deux premiers albums, Hollis et les siens, nourris, peignés et habillés par leur maison de disques, moulinent une techno-pop au pompiérisme policé, plutôt engoncée dans ses vêtements synthétiques : c'est le temps de Such a Shame, de It's My Life, sur lesquels le jeunesse d'alors use pas mal de mocassins. Malgré les textes mystérieux d'Hollis, de timides étincelles d'originalité et la présence aux manettes de Tim Friese-Greene, futur grand architecte du groupe, rien ne distingue vraiment Talk Talk des caniches néoromantiques qui jappent alors leurs chansons-bluettes dans les charts.
Avec The Colour of Spring, le groupe amorcera un premier (petit) virage sur l'aile. C'es un édifice au style encore un brin mastoc, bien assis sur un emboîtement de tubes en béton – Life's What You Make It, Living In Another World – mais, où Hollis laisse déjà apparaître de belles fissures. Ainsi April 5th et Chameleon Day premières landes musicales d'inspiration plus minimalistes, sur lesquelles le silence tombe en flocons. Peu de temps après, le groups décide de ne plus se produire sur scène : manière d'annoncer qu'il va bientôt prendre congé de son époque.
« Notre dernier concert dates très précisément du 13 Septembre 1986, en Espagne… Je savais que c'était le dernier. J'avais deux enfants, il me paraissait totalement inconciliable d'être à la fois père et musicien en tournée. Mais c'était aussi un choix artistique. La formule album-concerts-album-concerts n'apportait que frustrations. Je ne voyais pas l'intérêt d'aller pendant des semaines rabâcher nos chansons sur scène. : une fois un disque achevé, mieux vaut bouger, avancer. Ou alors il faut avoir le génie d'un groups comme Can, capable de se redéfinir en concert, de bouleverser la donne chaque soi… Selon moi, Talk Talk a toujours suivi une évolution très logique. Mais c'est vrai qu'il y a eu une rupture à ce moment-là : nous sommes sortis d'un engrenage. Grâce notamment au succès de It's My Life et de Life's What You Make It, nous avons pu prendre nos aises et notre temps, et tenter l'aventure de Spirit of Eden.
On imagine les vertiges du fan découvrant ce dernier, se confrontant aux vingt-trois minutes de The Rainbow : c'est une crevasse que Talk Talk, aven une maturité dans l'audace inattendue, ouvre en plein milieu de son univers pop. Un gouffre dans lequel couplets, refrains, rythmiques trop carrées et arrangements trop pleins disparaissent corps et biens. Deux ans seulement après The Colour of Spring, le trio solde brutalement le compte d'une jeunesse trop polie, abandonne définitivement toute corvée inutile et se dote d'un langage musical à la fois cohérent et joliment évasif, réfléchi et dicté par le hasard. Les synthés sont remplacés par des parents plus discrets et moins pauvres – piano, harmonium, orgue. La batterie d'Harris est démantelée, cesse de réciter son Encyclopédie en dix tomes, sauve ses cymbales in extremis et ne s'exprime quasiment plus qu'en sourdine, soupire, murmures. La guitare ne délivre que quelques timides impulsions électriques, la basse n'est plus en plastique. La voix, lézardée s'offre déjà en lambeaux. Des instruments à vent laissent entendre leurs premières respirations, un violon frémit. Et on renonce à asperger le son de laque, à l'enfouir sous des couches de réverbération vernis. Le grand vainqueur, naturellement, c'est le silence : nouvelle éminence grise, il se tape là 'lune de ces invisibles incrustes dont il a le secret, investit l'ombre et gagne l'avant-scène, semble prendre chaque note en sandwich, pose des coussins d'air derrière chaque instrumente et tire sans vergogne sur la corde du temps, ce vieil élastique incassable.
A l'époque, une rumeur idiote se répand : Hollis et les siens, dit-on auraient réveillé le fantôme de la musique progressive, ressorti du hangar la vieille machine à planer – un pur acte d'inconscience, en somme. En Angleterre, où l'on se redécouvre alors une passion pour les petits coucous de la pop, les chansons qui pètent le feu et les refrains loopings, les figures libres et amples de Talk Talk inscrites dans un ciel inédit, détonnent. Déjà isolé et pas malheureux de l'être, le groupe, qui a rompu avec son ancienne maison de disques, effrayée, largue définitivement les amarres avec Laughing Stock : un sommet de dépouillement et d'invention, bourré de nuances et de vitalité, brouillant les frontières entre l'écrit et l'improvisé, l'un de ces crimes parfaits, accomplis avec le calme des grands assassins. Est-ce encore du rock ? La question surgit, qu'on s'empresse du juger sans importance. Pour Hollis la vie est ailleurs, dans une constante redéfinition de la composition, du son et de l'interprétation, qui annonce déjà d'autres expériences sur la matière : a Chicago, à Bristol ou ailleurs, partout où l'on s'apprêtera à faire valser les étiquettes et trembler les vieux cadres, les noms de Talk Talk et de Mark Hollis circuleront bientôt comme autant de mots de passe, fédérant et stimulant les plus frondeurs des apprentis sorciers.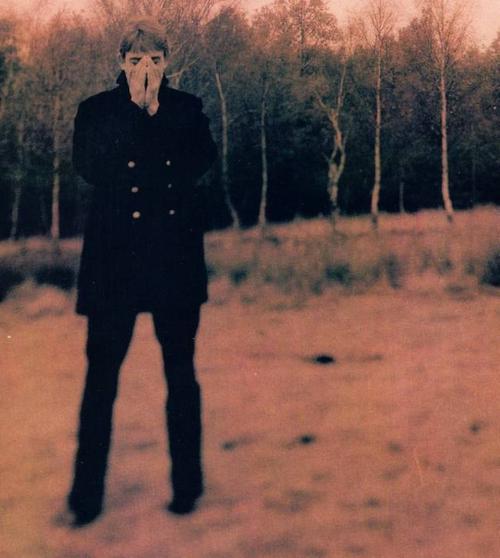 Après Laughing Stock, j'ai pensé que le groupe avait intérêt à se séparer et qu'il fallait mettre fin à la collaboration avec Tim-Friese-Greene. Je sentais que tous ensemble, nous avions atteint une limite : pur continuer le voyage, il fallait se relancer seul…Ensuite, des années ont passé avant que je ne m'attelle à cet album solo. Mais enregistrer un disque, au fond, ce n'est pas une ambition première. L'accomplissement, c'est quand même ce plaisir jamais entamé de jouer – le punk, auquel je resterai toujours attaché, m'a transmis cet enseignement très simple. He joue à peu prés tous les jours chez moi et je n'ai aucunement l'ambition de tout fixer. Je peux passer des heures devant mon piano, à explorer les propriétés acoustiques d'une pédale ou à caresser du doigt une touche. Ces moments d'intimité avec l'instruments m'a portent plus que si je m'astreignais à un travail d'écriture régulier et à un petit album annuel. Au fond, ce que m'intéresse le plus, c'est ce qui se passe entre deux disques. Ces intervalles où vous vous demandez comment développer encore davantage votre musique, bâtir dans la différence sans vous renier…JE ne peux pas concevoir un album si je ne suis pas assuré qu'il me portera plus loin que le précédent. Chez moi, ce travail de réflexion peut prendre un temps fou. Plus les années passent plus il y a de choses que je ne veux plus répéter, de similitudes à éviter. Et puis il y a aussi de nouvelles écoutes, des découvertes – depuis des années maintenant, je me passionne pour la musique contemporaine, j'ai perdu tout contact avec l'univers du rock et de la pop. Alors il me faut attendre, passer par des creux et des bosses, visiter beaucoup d'endroits avant d'apercevoir une nouvelle direction à suivre. Petit à petit, une pertinence se dégage, la lumière se fait, il est temps de se lancer. Mais même après ça, je peux encore passer des jours entiers sur un passage qui, au final, ne représentera qu'une demi-seconde de musique sur le disque…'
On dirait que Mark Hollis répond à une force secrète. A une énergie indicible qui, depuis ses débuts, l'entraînerait irrémédiablement vers l'épure la plus radicale et la plus douce à la fois. Ainsi, à l'écart des fracas ambiants et des vocabulaires actuels, e-t-il décidé sur ce premier album solo d'explorer au plus profond la veine du tout acoustique et de visiter toute la gamme des silences musicaux. Sans préceptes de vieux sage chinois, sans leçons d'ancien combattant à la clé. Sa démarche, d'une fraîcheur et d'une finesse inouïes, n'est pas sans rappeler la magie pourtant sans exemple d'un Robert Wyatt : Comme sur Shleep, un artisan transmute en or pur des matières apparemment communes et bien connues, et nimbe d'une grâce nouvelle des gestes ancestraux. Le minimalisme de Mark Hollis ressemble à ces vielles gens qui, dans leurs masures délabrées, cache d'insoupçonnés trésors. Volontairement hors du coup, il réinvente et subvertit la chose musicale, la géographie des sons, la position du chanteur, parsème chaque pièce de grands écarts, dissonances, névralgies harmoniques. D'où une musique qui, sous des dehors familiers er sans obsession d'être à la page, semble déjà en contenir et en précéder d'autres.
« Je ne suis aucunement soucieux d'être moderne ou d'avant-garde. Je suis plus concentré sur mon travail que sur mon époque – c'est sans doute pour ça que j'aimeras qu'il lui survive. Il se trouve que l'électricité, l'amplification des instruments, ça ne m'intéresse plus. En revanche, j'ai toujours aimé la nature, la 'voix', la texture, l'infinie richesse des instruments acoustiques. Avec eux, par exemple, il sera possible de s'approcher de niveaux sonores démentiellement bas…avec Phil Brown, l'ingénieur du son, nous avons accompli un énorme travail de ce côté-là sans artifices, simplement en jouant sur le positionnement des micros, des instruments dans le studio. J'ai aussi essayé d'appliquer ça à ma voix. L'idéal, ce serait de ne plus changer les mots, mais de les penser tellement fort qu'on puisse les entendre…Je voulais que, comme chez Morton Feldman, l'auditer ait intérêt à ne pas écouter ce disque trop fort s'il veut en saisir toutes les nuances. Ce Qui est aussi l'une des seules chances de rendre au maximum la dimension spatiale de la musique : je rêve d'un disque où les gens, chez eux, localiseraient exactement l'endroit où se trouvait chaque instrument au moment de l'enregistrement. »