News: August 31st 2012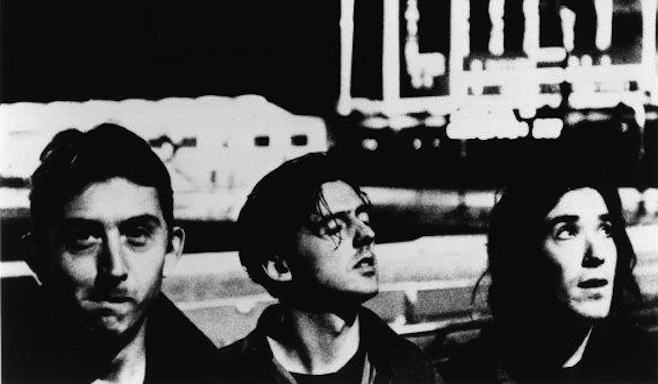 Talk Talk's Mark Hollis Resurfaces With New Music for the Kelsey Grammer TV Show "Boss". First new music from the elusive genius in 14 years. By Amy Phillips, Pitchfork Magazine
For decades, Mark Hollis of Talk Talk has been one of the most mysterious figures in pop music. After hitting it big as new wave stars in the early and mid-80s, with massive singles like "It's My Life" and "Life's What You Make It", Talk Talk abandoned synth-pop and went experimental. Their 1988 album Spirit of Eden and its follow-up, 1991's Laughing Stock, are cult classics, steeped in the kinds of jazz-influenced sounds that would later be known as post-rock.
Talk Talk broke up after Laughing Stock, but they'd stopped touring, making videos, or even giving interviews long before. Hollis released a self-titled solo albumin 1998, made brief guest appearances on a handful of albums in the late 90s/early 00s... and then nothing. For the past 10 years, he's been pretty much off the radar.
So it was very, very surprising to learn that the first new music we'll hear from Hollis since his solo album 14 years ago will be a track included in an upcoming episode of the TV show "Boss:. "Boss" airs Friday nights on the Starzchannel, and stars Kelsey Grammer as a ruthless mayor of Chicago. (T.I. is also a member of the cast.) The September 21 episode will feature a new instrumental piece by Hollis called "ARB Section 1" that will play during the show's final scene and closing credits.
How did this happen? We have music supervisor and composer Brian Reitzell to thank. Reitzell, a former member of Redd Kross, has been working in film since the late 90s, doing the music for Sofia Coppola's movies, as well as Friday Night Lights (the film), Thumbsucker, The Brothers Bloom, and more. "Boss", now in its second season, is his first TV work. (He's also currently working on music for Coppola's upcoming film The Bling Ring, as well as Gus Van Sant's upcoming Promised Land.)
Chatting with Pitchfork yesterday, Reitzell said, "Mark's one of my heroes... I've tried to work with him many times before." Over a decade ago, Reitzell and collaborators Roger Joseph Manning Jr. and Justin Meldal-Johnsen (then both playing in Beck's band) approached Hollis with an offer to make an album with him for free. Reitzell said that Hollis turned him down, saying he only made an album every seven years, and his solo album had been released in 1998.
Reitzell has worked with this kind of private genius before: he coaxed the notoriously elusive Kevin Shields of My Bloody Valentine into making music for the Coppola film Lost in Translation in 2003, as well as remixing Bow Wow Wow for Coppola's Marie Antoinette in 2006.
Reitzell said, "Everyone told me I was crazy for trying to get Kevin Shields, that it wouldn't work." But after becoming friends with Shields while Reitzell was touring with Air (who he played with on 10 000 Hz Legend), he convinced Shields to work on Lost in Translation. So, Reitzell figured, "If I could entice Kevin Shields, maybe I could entice Mark Hollis."
Several years ago, Reitzell was hired to helm the music for the fil Peacock, directed by Michael Lander and starring Cillian Murphy, Susan Sarandon, and Ellen Page. He sent the script to Hollis. Reitzell said that Hollis was inspired by the story of the film: Murphy plays a man with a split personality, who believes he is both himself and his own wife. Hollis wrote several pieces of music for Peacock, as did Air. But all of it remained unused, and Reitzell ended up scoring the film himself.
Reitzell also scored the first season of "Boss" by himself. But for the second season, he wanted to collaborate with different artists, to help "paint the picture" of the show. He went back to the music that Hollis and Air had created for Peacock, and discovered that it worked well with the feel of the second season of "Boss". Like Cillian Murphy's character, Kelsey Grammer's Chicago mayor Tom Kane is dealing with a mental disorder that he must keep hidden.
Reitzell said that "ARB Section 1" is only part of the music that Hollis created for Peacock; he hopes to use the rest at some point.
This season of "Boss", each episode features new end title music from different artists. In addition to Hollis and Air, there are also contributions from My Morning Jacket's Jim James, Oneohtrix Point Never, Shearwater, Air, and Red Red Meat/Califone's Tim Rutili. (Explosions in the Sky's Michael James contributed music to the second season's first episode as well, while Robert Plant and Band of Joy's version of the traditional "Satan, Your Kingdom Must Come Down" is the show's theme song.) Reitzell says that he's hoping to record more music for the show with Jim James soon.
A full soundtrack album collecting all of the end title music is in the works. Aside from the Hollis' track, all of the music is in collaboration with Reitzell. And every track except for the Hollis one will be available to stream on Starz.com (under "Featured Music") following each episode. (You'll have to watch the show itself to hear the Hollis one.)
^ go back to top